Gli oltre 80 volumi della raccolta Annual Book of ASTM Standards contengono oltre 12.800 norme e sono disponibili nel formato cartaceo oppure Online.
I volumi su carta possono essere acquistati individualmente o per sezione (con un risparmio del 25%) o come raccolta completa (con un risparmio del 50%).
I volumi dell'edizione in corso restano in vigore fino alla nuova data di pubblicazione delle rispettive edizioni, come indicato nel catalogo.
Il formato Online è disponibile sotto forma di abbonamento annuale tramite la piattaforma ASTM COMPASS ed offre la possibilità di accedere online 24 ore su 24, 7 giorni su 7 alle norme che fanno parte di uno specifico volume o sezione, scegliendo tra la versione Basic (solo norme attive, in vigore) o Plus (attive, storiche, ritirate, Redlines).
Elenco delle sezioni tematiche:
Complete Set – All Sections and volumes
Section 01 – Iron and Steel Products
Section 02 – Nonferrous Metal Products
Section 03 – Metals Test Methods and Analytical Procedures
Section 04 – Construction
Section 05 – Petroleum Products, Lubrificants and Fossil Fuels
Section 06 – Paints, related Coatings, and Aromatics
Section 07 – Textiles
Section 08 – Plastics
Section 09 – Rubber
Section 10 – Electrical Insulation and Electronics
Section 11 – Water and Environmental Technology
Section 12 – Nuclear, Solar, and Geothermal Energy
Section 13 – Medical Devices and Services
Section 14 – General Methods and Instrumentation
Section 15 – General Products, Chemical Specialties, and End Use Products
Section 00 – Index
Infodoc riserva ai suoi clienti uno SCONTO particolare sui prezzi di listino ASTM.
Per maggiori informazioni o per richiedere offerta in Euro e le condizioni di acquisto/abbonamento vogliate contattarci allo (0535) 26108 o mandare una email a: abbonamenti@infodoc.it.
Link: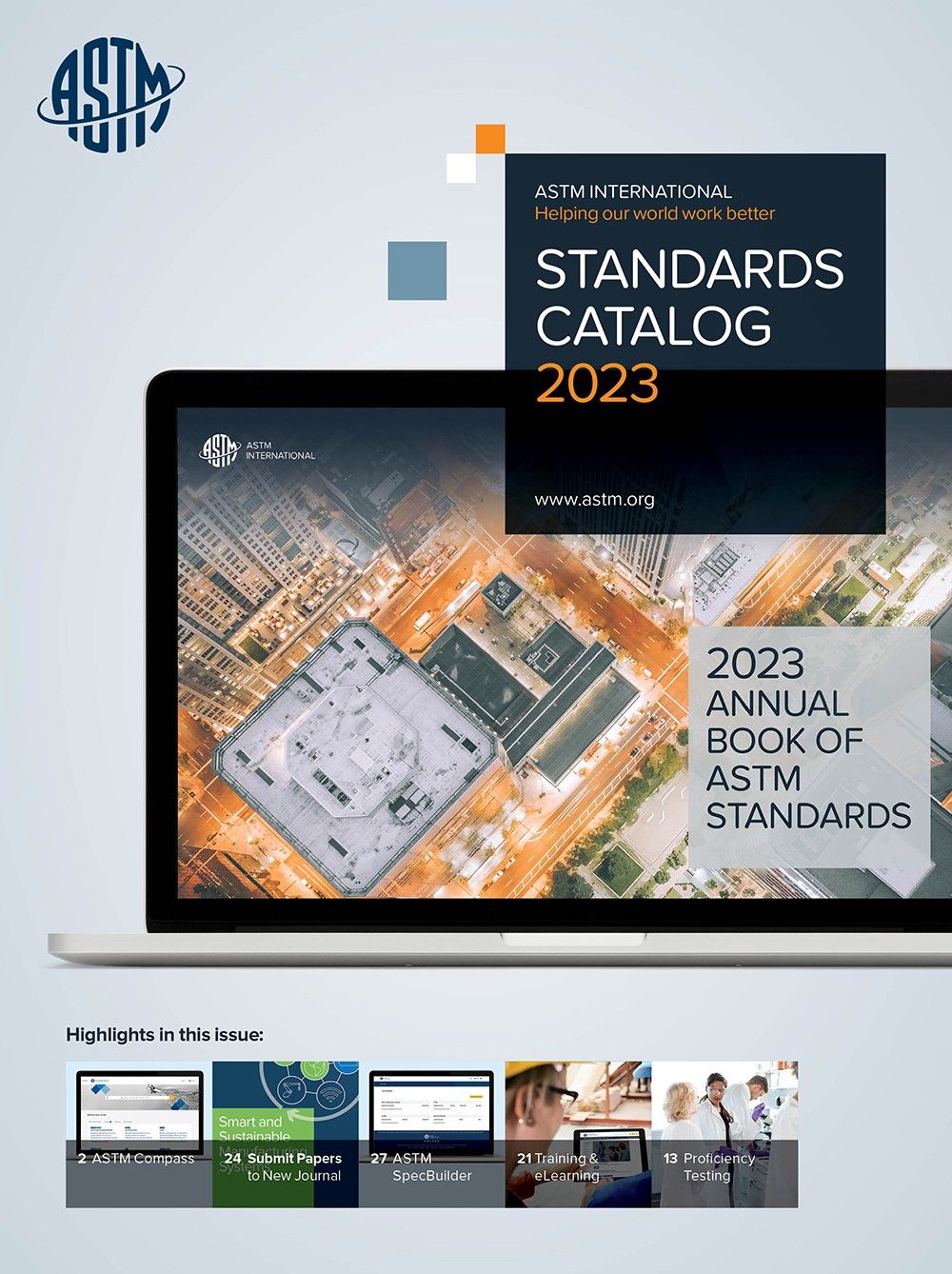 ASTM License Agreement  (versione online)