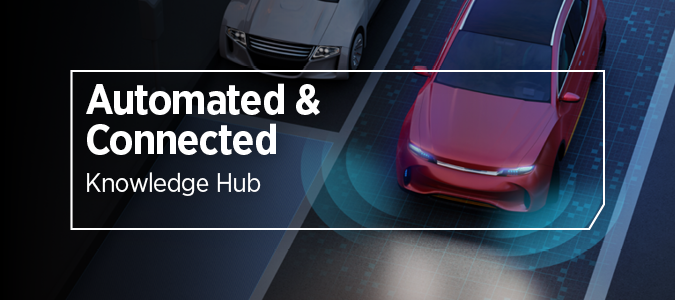 Il Knowledge Hub "Automated and Connected" in SAE MOBILUS® è il vostro punto di riferimento per notizie, articoli, eventi, corsi di formazione e per una leadership ponderata focalizzati sulle tecnologie dei veicoli automatizzati e connessi. Il nostro obiettivo è essere la risorsa di informazioni più autorevole, affidabile e neutra online per gli sviluppi che incidono sugli ingegneri della mobilità e sui leader dell'ingegneria della mobilità nell'industria dei veicoli automatizzati e connessi in rapida evoluzione.
L'abbonamento fornisce l'accesso illimitato a documenti tecnici, libri, articoli di riviste e standard SAE che coprono la ricerca applicata globale, lo sviluppo e le applicazioni nelle tecnologie dei veicoli automatizzati e connessi. Le informazioni contenute in questa risorsa ti aiuteranno a sviluppare sistemi complessi di guida e sicurezza e a lavorare con scenari di simulazione e test.
Questo abbonamento include contenuti nelle seguenti aree:
Automated Driving Systems
Sensors
Artificial Intelligence
Telecommunications
Driver Assistance Systems
Wireless Communication Systems
Vehicle to Vehicle
Collision warning and avoidance systems
Active Safety Systems
Electronic Controls
Sottoscrivendo questa raccolta avrete accesso completo alle pubblicazioni incluse nel SAE MOBILUSTM Automated and Connected Vehicle Knowledge Hub.
Il portale, destinato a crescere di contenuti nel tempo, presenta al suo interno la seguente documentazione consultabile tramite sottoscrizione o acquistabile singolarmente:
5 eBook
341 Technical Paper
154 Standards
87 articoli da Journal
135 articoli da Magazine
4 Riviste
3 Video